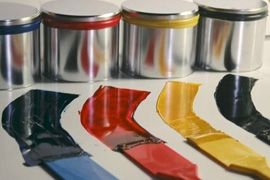 Our Mission And Promise To You
Our Mission is to provide customers with quality printed material
in a timely manner. Our consistent commitment to quality and
service distinguishes us in the industry. Our goals are achieved
through teamwork, knowledge gained through years of experience
and continuous education. As technology changes, so must our
knowledge and investment in the future. By monitoring trends in the
industry, we always plan to remain on the cutting edge of technology.
Guiding Principles
Since 1918, The Irving Press is one of Chicago's longest
established commercial printers. Originally opening for
business as a neighborhood custom print shop on Irving Park
Road on Chicago's Northwest side, our name lends itself to this
first location. With the growth of business, The Irving Press
moved to a more spacious facility in suburban Elk Grove Village, Illinois.
As our industry evolved from a mechanical process to an efficient
digital workflow, so has The Irving Press. Our commitment to technology
and continual improvement is what keeps us on the "cutting edge".
From pre-press to bindery and fulfillment, The Irving Press provides
every essential graphic arts service, all under one roof.
We are known for our consistently high quality, quick turn-arounds
and attention to detail. Consistency is our keynote. Our enviable
track record proves that we know how to do the job right. Whatever it takes!